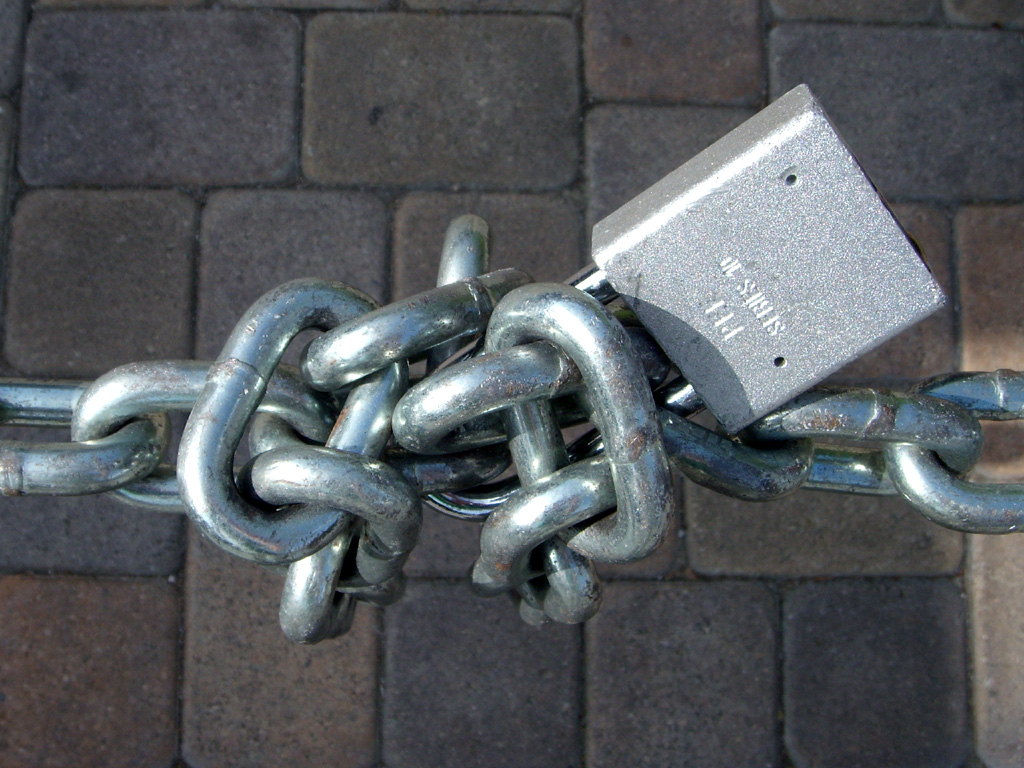 Have you ever had a moment where you're completely frustrated because
your computer is unresponsive, you have a sea of pop-ups or your files
are deleted in seconds?  These are often the symptoms of a virus.
Data is valuable, whether it be on your home or business PC and should
therefore be protected with the most advanced software, 365 days a year. 
Would you leave your home alarm system turned off 50% of the time, or
your car doors unlocked?  No! The same respect should be given to your
computers.  These five (5) key items below are essential for top protection:

Email Spam Filter
Advanced Antivirus program - e.g.BitDefender Antivirus Plus, Norton Antivirus

Firewall Activation
Updating of Operating System (Windows, Safari)
Updating of Internet Browsers (Internet Explorer, Google Chrome, Mozilla Firefox)
The combination of these items will ensure that your computer performs
efficiently and that your data remains safe.
Contact us today for pricing on the software listed here and to arrange an
installation, data restoration, system back up or repair.
Ph. 242-601-6715, 242-557-9631
Email. [email protected]

1.   Prices & Marketing
 Nintendo Wii U scheduled to be released:
 Nov. 18th, 2012 – North America
 Nov. 30th, 2012 – Europe &Australia
 Dec. 8th, 2012 – Japan
2.   Price: Two bundles – Basic - $299.99 and Deluxe - $349.99 in North America with asurplus
of $50 in other regions.
3.   Predecessor - Second controller to be released by the Gamingcompany Nintendo since the
Nintendo DS (DS is short for Dual Screen) inNovember 21, 2004.  It is the first ofits video game
consoles to support high definition graphics.
SPECS
Video:  Wii U is compatible with Full HD 1080p (high definitiongraphics). Compatible cables include HDMI, component, S-video and composite.
Storage: Theconsole will have internal flash memory, as well as the option to expand itsmemory using either an SD memory card or an external USB hard disk drive.
Touch screen controller:  features an innovative form of touch screen measuring 6.2 inch. Thiscontroller has dual analog sticks, D Pad, front camera, microphone,acelerometer, gyroscope, and the start / select / home. Touch controller must be connected to the WII U console to function
Add-ons: comes with controllers andalso the Wii Remote and Wii Remote Plus.
OnlineConnectivity: connects directly to Nintendonetwork and allows online multiplayer , wireless connection and digitaldownloads
Other: Four USB2.0 connector slots are included.
FEATURES
Multi-player function:
Why not throw a gaming party? The screen on Wii U controller can be used toplay and control the
game. If you have two television screens in use by otherpersons in the home, gamers can still
play. The same is true if you want toplay in rooms where not televisions are available.
Interesting Feature!
Wii U can perform video calling!
Wii U can make video calls via touch screen controller is equipped with acamera. Users can also
share content from controller to the television screen.
Games for every type of enthusiast:
SuperSmash Brothers
Battlefield 3
Batman: Arkham City
Assassin's Creed
Dirt
Tekken
Ninja Gaiden 3
FIFA 12
Madden 12

Lego City Stories
(image provided by www.hypebot.com)
Can you imagine having access to stream and watch music videos on Facebook without ever going to YouTube first? It's
like logging on to both websites at the same time!
This concept is similar to the one that Facebook is hoping for, after speaking with Vevo, the video service that is contracted
with YouTube for an additional year. Vevo has been major competition to YouTube, offers music videos from 3 of the top 4
record companies and is a major contender in the world of music videos despite its short two year existence. This deal is
sure to have users spend more time on both Facebook and watching the videos through VeVo. I mean, c'mon who can
resist having an online cry out session with your girlfriends over the Taylor Swift tune : 'Last December' and rewinding it to
the same spot at the same time to capture that on high note that knocks on your heart. Or for the true Rock lovers, having a
Skype Karaoke with all your friends around the world blasting System of the Down's 'Sugar'. This possible connection
could boost Facebook's current music program where users share listening habits and music tastes tenfold!
Google owned YouTube isn't out of the deal yet but this promises to be a major battle between the major social network
and the most used web search engine worldwide.
Sound off Readers!
Would you use Facebook more often if it had mroe access to music videos? Are you satisfied with the current Facebook Music features? Do you prefer YouTube over Facebook?
Does this statement seem familiar?
IT IS OFFICIAL. IT WAS EVEN ON THE NEWS. FACEBOOK WILL START CHARGING DUE TO THE NEW PROFILE CHANGES. IF YOU COPY THIS ON YOUR WALL YOUR ICON WILL TURN BLUE AND FACEBOOK WILL BE FREE FOR YOU. PLEASE PASS THIS MESSAGE ON, IF NOT YOUR ACCOUNT WILL BE DELETED IF YOU DO NOT PAY
It should be.  In a span of 10 minutes , I hav seen this statement plastered on the many facebook walls of family and friends alike.  With the many hours spent on advertising, game playing, status updating and friending on the free ( & highly popular) social website; who would want to have their account deleted?  Or much less have to start paying?
Responding to the frenzy of this post, many users have copied & paste this, in an effort to avoid any fees.  However, all of this is in vain.  Facebook users: You Have Nothing to Worry About - there are NO fees!  As seen on the facebook login page Facebook is 'free & always will be'.  So to avoid misleading your fellow users, please remove this wrongful statement from your status and go back to posting photos, commenting on your friend's latest hook up and playing hours of Bejeweled.
Since 1994, The American Customer Satisfaction Index hasbeen rating U.S. consumer satisfaction in regards to appliances, electronicsand others.  With seventeen yearsexperience in this area, it's no surprise that they've announced Apple as thetop brand in consumer satisfaction 8 years in a row!  With a score of 87, the highest mark receivedby the company since 1995, they scored 9 points over competitor HP and 10 overDell & Acer (both companies who once again received a 77 score in 2010).  The Mac laptops were THE highlight item!
Apple's customer service appeal is on a winning streak asthe company took the top spot in J.D. Power's smart phone satisfaction study forthe 5th year in a row on September 8, 2011 with a score of 795.
With an expected iPhone 5 release in October 2011 and otherchanges in the work Apple is not expected to slow down.  Although former CEO, Steve Jobs has resigned, I see Apple continuing to dominate and challenge the tech world and its consumers.
                                                                                   Happy Camper!!
(Pictured) Former Apple CEO Steve Jobs holding the Macbook Air, which debuted its latest model on July 20, 2011.
Boasting the biggest screen on the market, the Samsung Galaxy Note, the latest smartphone release, has a 5.3" super HD display. 
Old School - PalmPilot, first featured in March 1996



Reminiscent of the PalmPilot or Nintendo Ds (for all you handheld game lovers!), it comes equipped with a nifty stylus, coined as the 'S Pen'. Undoubetedly, its other features are more tech savvy with a front and rear camera and Android Gingerbread 2.3 operating system.

The Note is only the most recent of the gadget line up being presented by Samsung.  It's newly announced Galaxy Tab 7.7 is being widely known and prmoted as the world's first mobile tablet featuring Super AMOLED Plus display.
For those who aren't familiar, Samsung offers a short video on it's features and uses, which can be found here.

Share your views: Are you keen on the Super Amoled Display?  Do you beileve either of these tablets will be better than the iPhone4?

Think you're safe from Trojans?
Hackershave infilitrated even the most secure and standardized business suchas a unnamed British bank where at lest £675,000 has been illegally transferred from the UK in August 2010 by the infection of the Zeus V. 3 Trojan.  Virgin Media has warned its customers about a Spyeye trojan infection back in June 2011, that was compariable in severity to Zeus.
Don't let your home/ business be next!  Ensure that it is secure from hackers/malware today by letting us set up one for you!
Contact us today for a consult!
The iPad 2 is the latest of several tablets ( phone & computer combo) that are invading the tech marker. Consumers are anxious to get their hands on the most mobile, sleek, lightweight and practical device designed to suit their needs.  Whether they're a professional always on the go, a college freshman or a busy mom who's the camp leader, PTA coordinator AND the official cook of the house: there's a tablet for you!! 
Such big companies as Amazon and Google are also joining the list of tablet developers, giving consumers many choices although some are more beneficial than others. The latest buzz is the Samsung Galaxy 10.1 which  has a 3MP rear camera which is 3 times higher than the iPad 2 camera and a front-facing 2MP camera, this tablet continues to impress.
Check out the latest review and let us know if you are anxious for Samsung's latest venture.

We've accepted that some women prefer blue or pink, trucks over Barbie dolls and could quite possibly beat your dorky brother speaking Elven or Klingon any day; so why haven't we pictured women as techies?

Huffingtonpost.com dares to answer this question with their "Women in Tech" series sponsored by Top 5 leading green power purchasers Dell & Intel. For the next few weeks, females will dominate the screens of millions through videos, articles and interviews showcasing their triumphs, creations and aspirations. The first female engineer of search engine giant Google, Marissa Mayer, is highlighted in their debut post and takes us from the days of ballet curtain calls to her leap into the cyberworld.

An additional treat is their list of the 10 Female Tech CEOs To Watch who have nurtured groundbreaking discoveries as changing the changing the way the world manages crises to curing the everyday female fascination of new beauty products AND samples.

So whether you've just finished an endless weekend of Tech Tv reruns, monitored the latest iPhone 5 news or reconstructed your friend's laptop for the umpteenth time all while rocking a high ponytail and bubblegum lip gloss: you're not alone.

There are many more out there: men, you have been warned!
Written by InKed007
Do you think that femele geeks will lead the way in technological innovations?